The Moses D. Heath Farm welcomes anyone and everyone who would like to volunteer their time, their service and/or their expertise to further this eternal endeavor.

If you, your friends, your group or club, or your church would like to get involved and volunteer, please contact Walter Spradley at (732) 671-0566.
Saturday, August 2, 1980

Ground was broken yesterday for the Clinton P. and Mary E. Heath Center at the Tatum Park Activity Center in Middletown which will serve as a memorial to all races and religions of Monmouth County and will pay tribute to the values of work, church and family. Plans call for a large multi-purpose room with a permanent display area as well as rotating exhibitions celebrating the Red Hill Community of the past.

Groundbreaking ceremonies were hosted by (Left to Right) Walter S. Spradley, Bertha C. Heath, (who made a large contribution toward construction of the center which memorializes her parents, George S. Spradley, and Susie M. Spradley.

Today in the Year 2000, Bertha C. Heath is deceased; Her dream cultural center has graciously honored her parents and has escalated the awareness of Black History in Monmouth County and in America; and both Walter and Susie Spradley continue the Heath Family legacy at the Moses D. Heath Family Farm at 291 Harmony Road in Middletown.
Breaking Ground at the Clinton P. and Mary E. Heath Center on Red Hill Road in Middletown Township, New Jersey.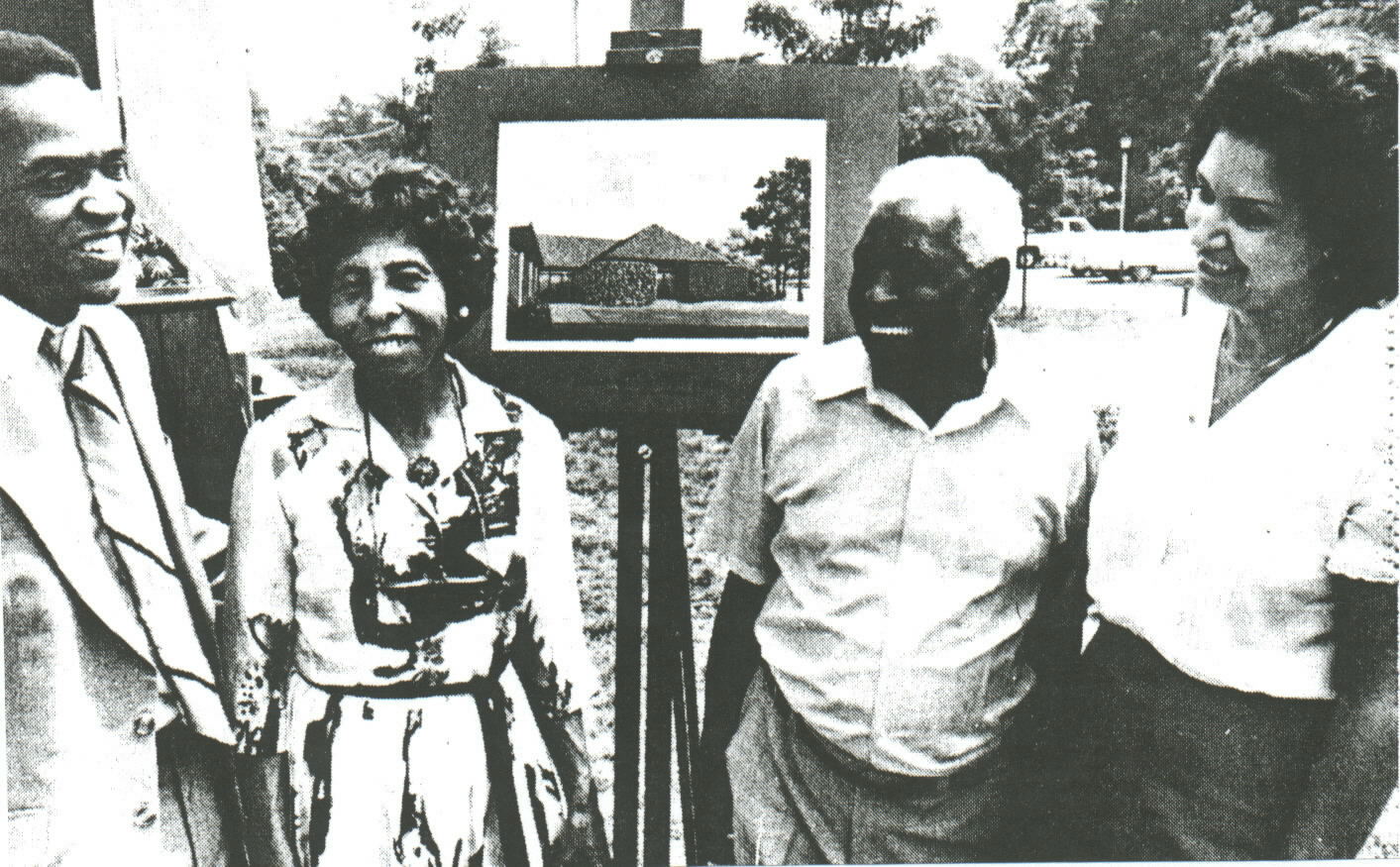 CALLING ALL VOLUNTEERS!

THE MOSES D. HEATH FARM ASSISTANCE PROGRAM

This program is designed to facilitate the involvement of the total range of the community population:

--Persons with Physical and Mental Disabilities
--Boy Scouts
--Girl Scouts
--Senior Citizens
--Teen Parents
--Advanced Educational Groups
--All Interested Individuals
--All Organized Groups, Clubs, Etc.
--Students of All Ages

Types of Projects:

--Watering Plants and Trees, Animals and Tending the Bees
--Maintenance of the Gazebo and Memorial Garden
--Maintenance of the Bertha Heath Memorial Site
--Interior Mintenance and Upgrade of All Exhibit Buildings
----Nellie
----Anna
----Spy House Complex
------Display, Cataloging, Photograps, Video
------Develop and Maintain a Schedule of Maintenance
------Tour Guide
----Bee Museum (Eliza)
----Danny Building (Outhouse)
----Farm House (Exhibit Rooms)
----Open Air Exhibits
----Gift Shop

Special Programs:

--Education (Farm Life, Horticulture, Spy House, Etc.
--Receptions (Fund Raisers)
--Shows (Arts, Crafts, Pets, Etc)

Basic Maintenance:

--Female Restroom Cleanliness and User Products
----Assistance to Elderly, Handicapped, Children
--Male Restroom Cleanliness and User Products
----Assistance to Elderly, Handicapped, Children
--Staff Restroom Cleanliness and User Products

Yard Work:

--Raking and Mulching Leaves
--Cutting of the Grass
--Distribution (Set up and Take Down) of Seating
--Compost Management and Development
--Trail Blazer
--Outdoor Seating Cleanliness

Equipment Maintenance:

--Management and Accounability of Inventory
--Proper Lubrication of Motorized Equipment
--General Storage and Weatherproofing
--Maintenance and Upgrade of Display Equipment

Vanity Projects:

--Special Flower Gardens and Topiary
--Animal and Fowl
--Nature Projects
--Vegetable Gardens Projects
--Computer Development
--Video
--Greenhouse
--Dress to Impress

Off-Season Projects (Chapel Building and House)

--Roundtable
--Research
--Support Group Meetings
--Study Groups (Special Interests)
--Others as Required.

TO ANSWER THE CALL, CONTACT:

THE MOSES D. HEATH FARM
219 Harmony Road (Corner of Peace Lane)
Middletown, New Jersey 07748
(732) 671-0566

Attn: Walter or Susie Spradley




The HEATH HAPPENINGS OnLine Newsletter
If You Wish To Subscribe to the:

HEATH HAPPENINGS (OnLine) Newsletter,